FOUNDERS
'our founders share a family bond and shared passion for design and entrepreneurship'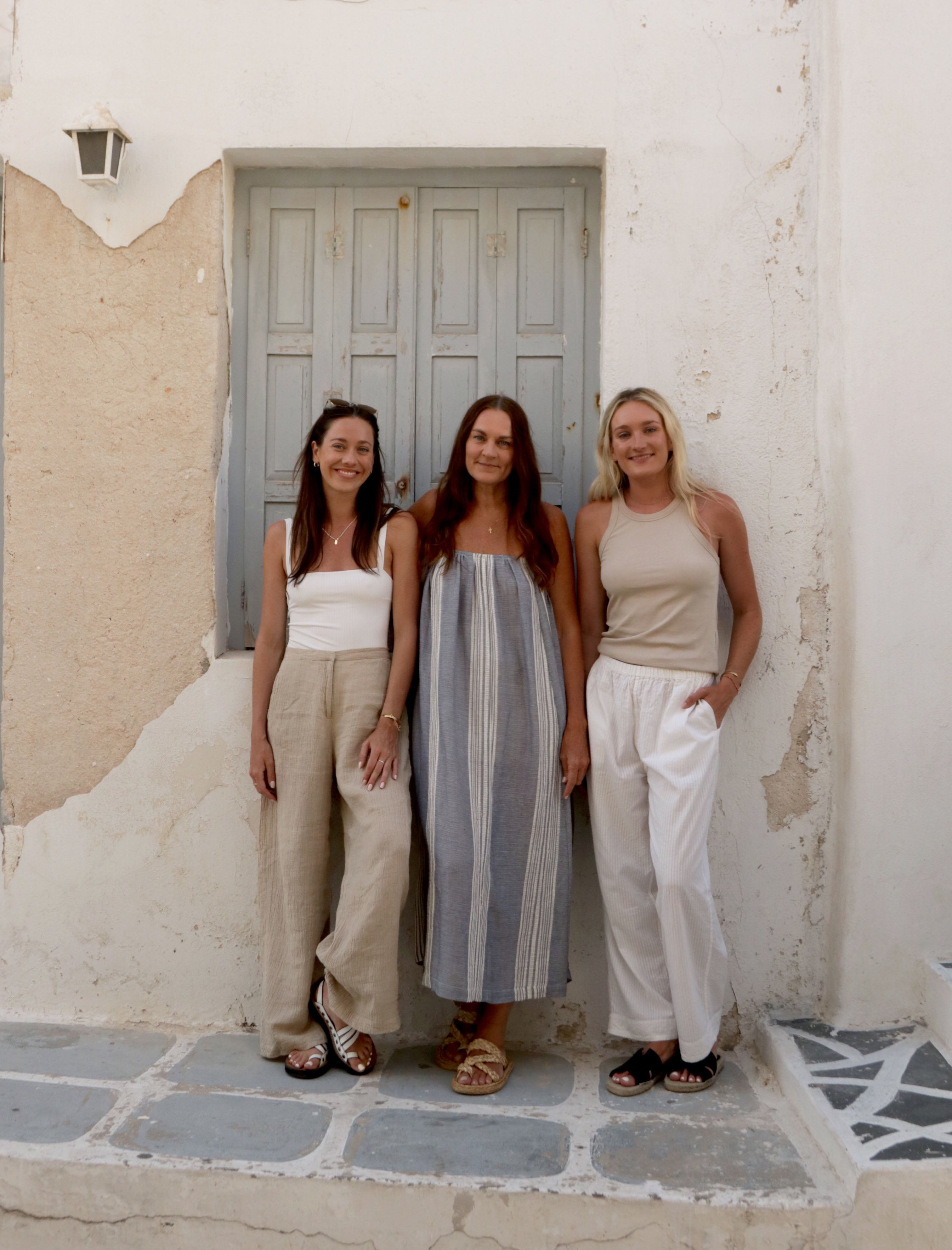 The Australian lifestyle brand Hope & May was founded in 2007 by designer Melinda Maguire with the name originating from the middle names of her two daughters Tahlia and Kobi. The brands concept and signature style was developed from her extensive background in interior and fashion design whilst residing abroad in Asia with the vision to create a collection of Resort-wear, Home & Lifestyle pieces to inspire summer in your everyday. 
Our brand encompasses all areas of lifestyle from Fashion, Homewares and Furniture. We are committed to designing quality and timeless pieces throughout our apparel and home collections to with stand seasonal trends. 
The Hope & May brand is intrinsic to the Byron Bay Australia lifestyle and inspired by the mother-daughter  trio's style, home and travels across the globe. To date, the trio continue to work side by side overseeing all aspects of the company whilst still embodying the brands aesthetic and values. With their extensive global travel, Hope & May have emerged as travel and lifestyle creators in digital and social space.
Over the years we have built strong relationships with our manufacturers across the globe. We consciously manufacture our Hope & May exclusive products from considered and certified materials with lower environmental impacts within China, India, Vietnam and Africa. Our female founders have been fortunate enough to visit our suppliers over the years to ensure ethical working conditions and industry certification standards are being met, with the intention to build conscious and responsible  workplace practices and committing to a safe and healthy environment.
Today, the Hope & May trio are based in Los Angeles California where they are expanding the brand and working on design projects and partnerships throughout the US.