BOUTIQUE HOTEL DIRECTORY
SONEVA FUSHI
Soneva Fushi is a paradise nestled in the heart of the Maldives, renowned for its exceptional luxury and commitment to sustainability.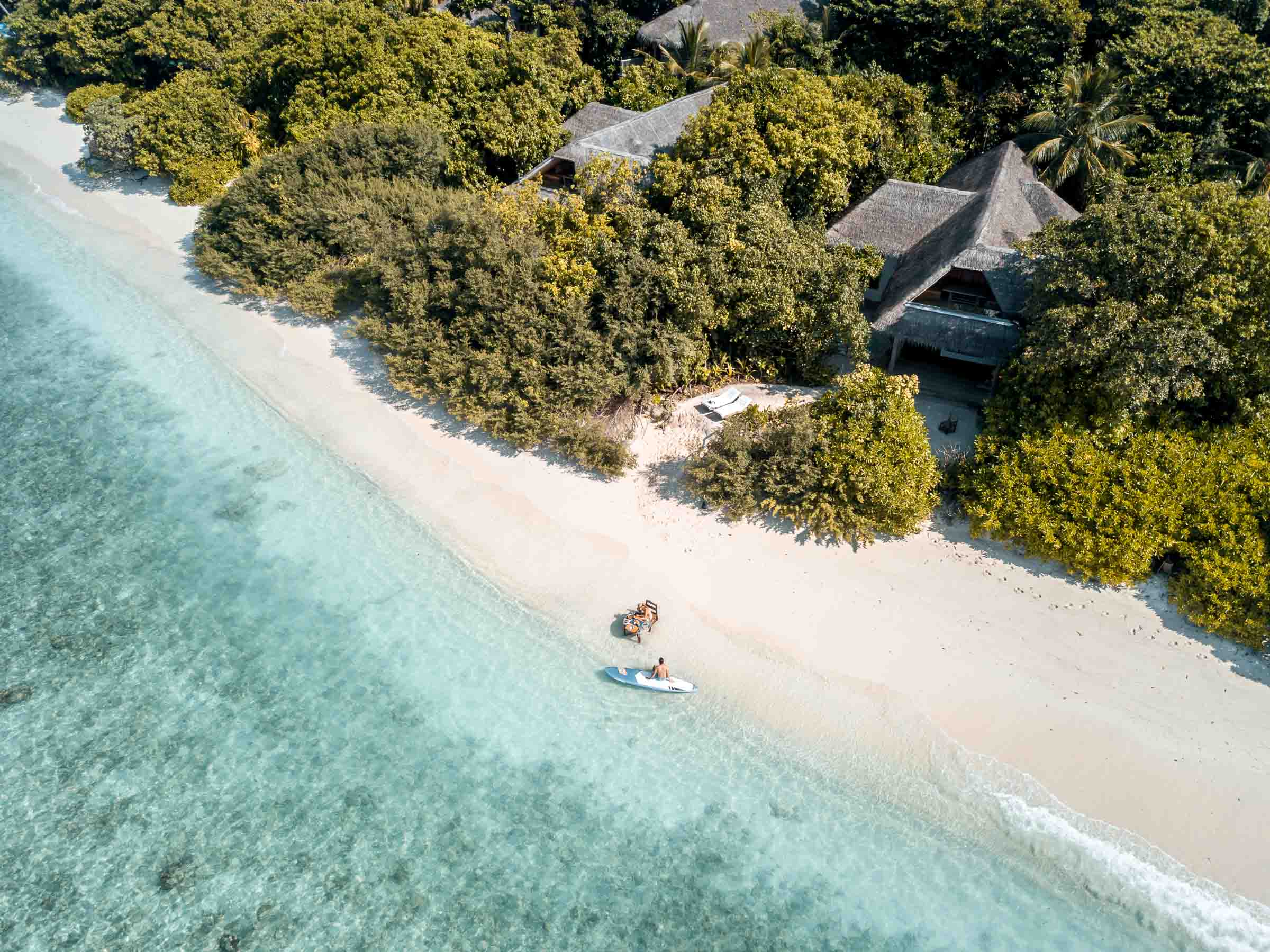 Soneva Fushi is a paradise nestled in the heart of the Maldives, renowned for its exceptional luxury and commitment to sustainability. As a world-class boutique hotel, Soneva Fushi captivates guests with its breathtaking beauty and exclusive experiences.
Located on the private Kunfunadhoo Island, Soneva Fushi offers an idyllic escape from the ordinary. The resort embraces a barefoot luxury concept, allowing guests to feel at one with nature while enjoying the utmost comfort and sophistication. Each villa is carefully designed to blend seamlessly with the surrounding lush greenery and pristine beaches, providing a serene and private sanctuary.
At Soneva Fushi, the emphasis is on sustainable luxury. The resort is dedicated to preserving the natural environment and minimizing its ecological footprint. From the eco-friendly architecture and renewable energy sources to the extensive coral restoration projects, every effort is made to protect and conserve this tropical paradise.
Guests can indulge in a range of unique experiences during their stay at Soneva Fushi. From exploring vibrant coral reefs and diving into crystal-clear waters to enjoying sunset cruises and private picnics on secluded sandbanks, the possibilities for adventure and relaxation are endless. The resort also offers world-class dining options, with organic and locally sourced ingredients used to create delectable culinary masterpieces.
One of the highlights of Soneva Fushi is the innovative and luxurious Cinema Paradiso. Set on the beach beneath the starry sky, this open-air cinema offers an unforgettable movie experience, complete with comfortable loungers, gourmet popcorn, and personalized service.
Whether you seek tranquility, adventure, or simply a rejuvenating escape, Soneva Fushi embodies the essence of a tropical paradise. It is a destination where luxury and sustainability harmoniously coexist, creating memories that will last a lifetime.
SONEVA FUSHI IS A TRUSTED HOTEL BY THE HOPE & MAY FOUNDERS.
OVERVIEW SONEVA FUSHI
Soneva Fushi is a private-island getaway on unspoilt Kunfunadhoo, in the western Maldives' Baa Atoll.

NEAREST AIRPORT: Male's Ibrahim Nasir International Airport

Soneva Fushi

Kunfunadhoo Island

Baa Atoll

2233Maldives
HOW TO GET THERE: Fly in to Male International Airport, then a member of the hotel staff will meet you at the airport and take you to the seaplane, a five-minute drive away. From there it's a 35-minute flight to Soneva Fushi International Airport (a few square metres of floating platform just off the island's shores).

Mandatory transfers aren't included in the room rate (can be booked with Soneva) and return flights cost US$900-1,100 an adult (ages 12-and-up), $550-650 a child (aged 2–11).

EXPLORING:
FOOD & DRINK:

FACILITIES: Six Senses spa, Private beach with watersports facilities, bikes to borrow, Observatory, Open-air cinema, Tennis court, Badminton, Snooker table, Group yoga and Tai chi classes, Jogging trail and Board games. The resort can also organise scuba diving, motorised watersports and local boat trips.

ROOMS: 55 Rooms
SOME SNAPS FROM OUR FOUNDERS ON THEIR VISIT TO SONEVA FUSHI
TRAVEL
DISCOVER MORE ON OUR BOUTIQUE HOTEL DIRECTORY
ACRON VILLAS - PAROS, GREECE
On the picturesque island of Paros, Greece is this hidden gem Acron Villas. Perched on a hillside overlooking the azure Aegean Sea is the collection of villas with a traditional Greek charm.
DISCOVER
HALCYON HOUSE - CABARITA BEACH, AUSTRALIA
A coastal haven of unparalleled beauty and elegance, nestled along the pristine shores of Cabarita Beach in Australia is Halcyon House.
DISCOVER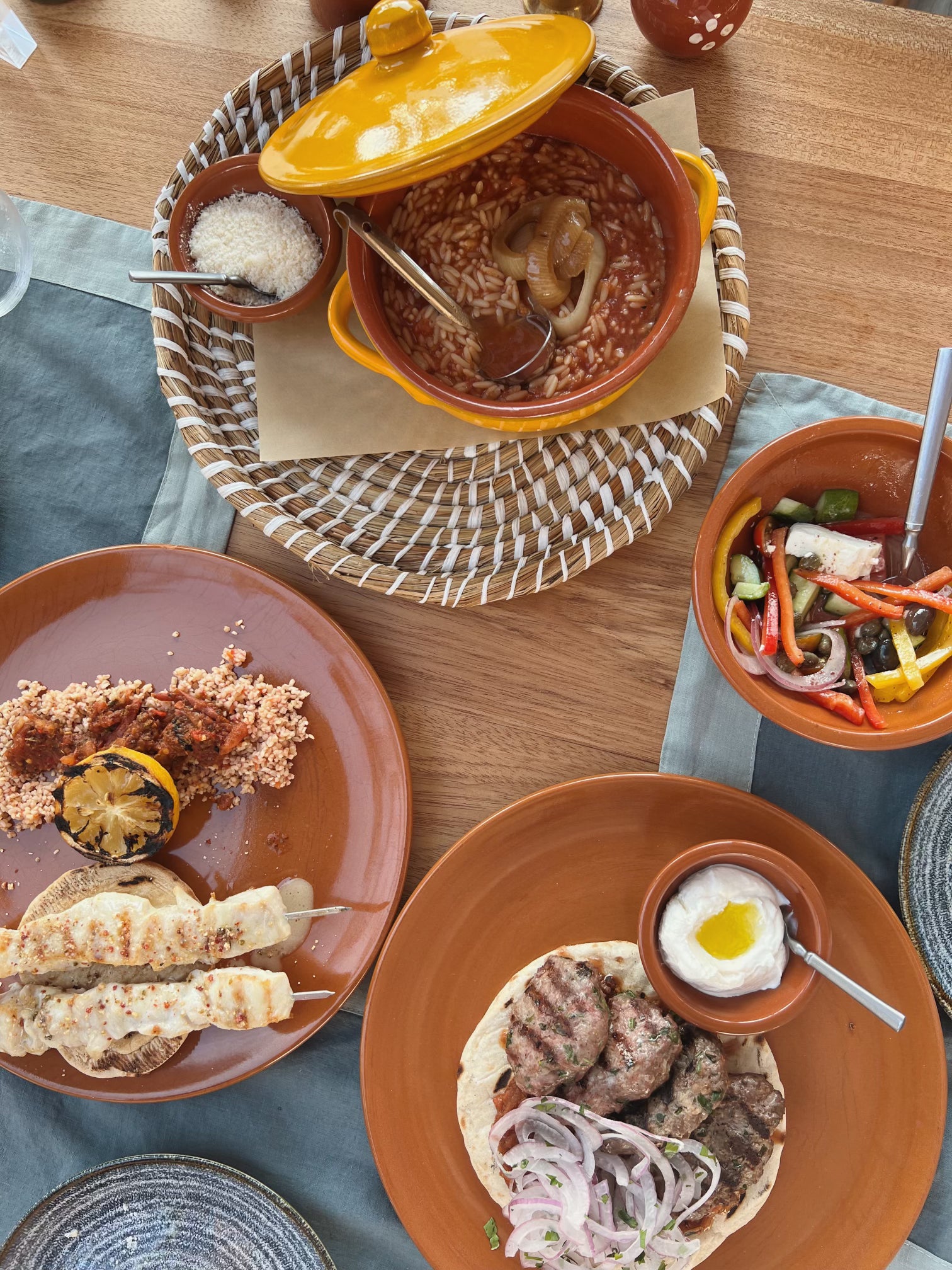 CRETAN MALIA PARK - CRETE, GREECE
Nestled amidst lush gardens and overlooking the sparkling waters of the Mediterranean Sea. Cretan Malia Park boasts stylish design for a tranquil retreat on the Greek island of Crete.
DISCOVER