BOUTIQUE HOTEL DIRECTORY
ACRON VILLAS
On the picturesque island of Paros, Greece is this hidden gem Acron Villas. Perched on a hillside overlooking the azure Aegean Sea is the collection of villas with a traditional Greek charm.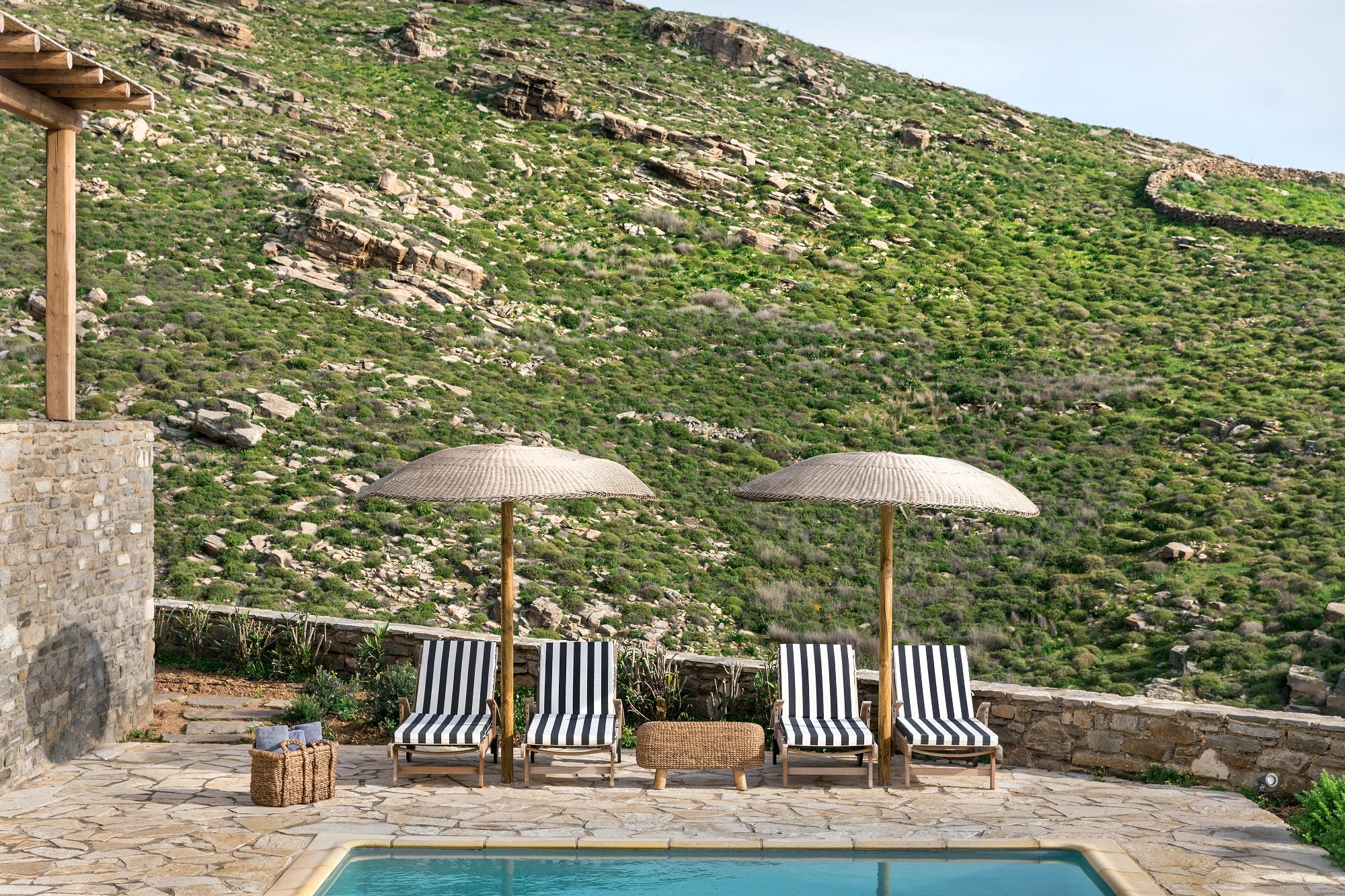 Acron Villas Paros is a luxurious collection of twenty-four luxury villas, all with private pools on the stunning island of Paros in Greece. Nestled amidst the serene landscape and captivating natural beauty of the Aegean Sea, Acron Villas offers an exquisite blend of contemporary design, unparalleled comfort and breathtaking views.
The villas boast spacious living areas, multiple bedrooms with en-suite bathrooms, fully equipped kitchens, and private outdoor spaces, including terraces, gardens, and swimming pools. The interiors are thoughtfully decorated with chic furnishings, stylish decor ensuring a comfortable and lavish stay for guests.
One of the most exceptional features of Acron Villas is its panoramic views of the sea and the picturesque landscape of Paros. Whether relaxing on the terrace, swimming in the infinity pool, or simply enjoying the Mediterranean breeze, residents and guests are treated to breathtaking vistas that create an atmosphere of tranquility and serenity.
The location of Acron Villas Paros is another highlight, as it provides easy access to the island's charming villages, pristine beaches, and vibrant cultural attractions. Visitors can explore the narrow streets of Parikia, the capital of Paros, with its traditional architecture and charming shops, or venture to the idyllic fishing village of Naoussa, known for its vibrant nightlife and quaint tavernas.
With its idyllic location and impeccable design it has become a coveted destination for discerning travelers seeking an unforgettable experience on the enchanting island of Paros, Greece.
ACRON VILLA IS A TRUSTED HOTEL BY THE HOPE & MAY FOUNDERS.
OVERVIEW ACRON VILLAS
The villas are located on northern shore of Paros, overlooking the Cycladic island's Kolympithres beach 1.6km away.

NEAREST AIRPORT: Paros National Airport

Acron Villas

Kolympithres

Paros 84401

Greece
HOW TO GET THERE: Fly into Paros Airport. The resort is a 30- minute drive and the hotel can organise transfers for €60 one-way (up to six people). Many people arrive to Paros' port town of Parikia via ferry from Athens, Santorini or Mykonos.

EXPLORING: The fishing village of Naoussa is along the bay, 5 kilometres away (it takes about 10 minutes to reach it by car) – wander around the village and explore the fashion boutiques, artisanal delis and seafood tavernas on the waterfront. Further around the island, is another popular beach Monastiri. You will also find Paros Park which has walking trails and open-air cinemas set in a stone, sea-facing amphitheatre.
FOOD & DRINK: There are no restaurants or bars on-site, but each villa has a fully equipped kitchen for cooking. Or head out to Naousa Village for Paros' seaside tavernas and buzzy beach bars.

SPA & RECREATION: Private Villa Pool

ROOMS: 24 villas ranging from two to five bedrooms.
SOME SNAPS FROM OUR FOUNDERS ON THEIR VISIT TO ACRON VILLAS
SUMMER IN PAROS @TAHLIAMAGUIRE
TRAVEL
DISCOVER MORE ON OUR BOUTIQUE HOTEL DIRECTORY
HALCYON HOUSE - CABARITA BEACH, AUSTRALIA
A coastal haven of unparalleled beauty and elegance, nestled along the pristine shores of Cabarita Beach in Australia is Halcyon House.
DISCOVER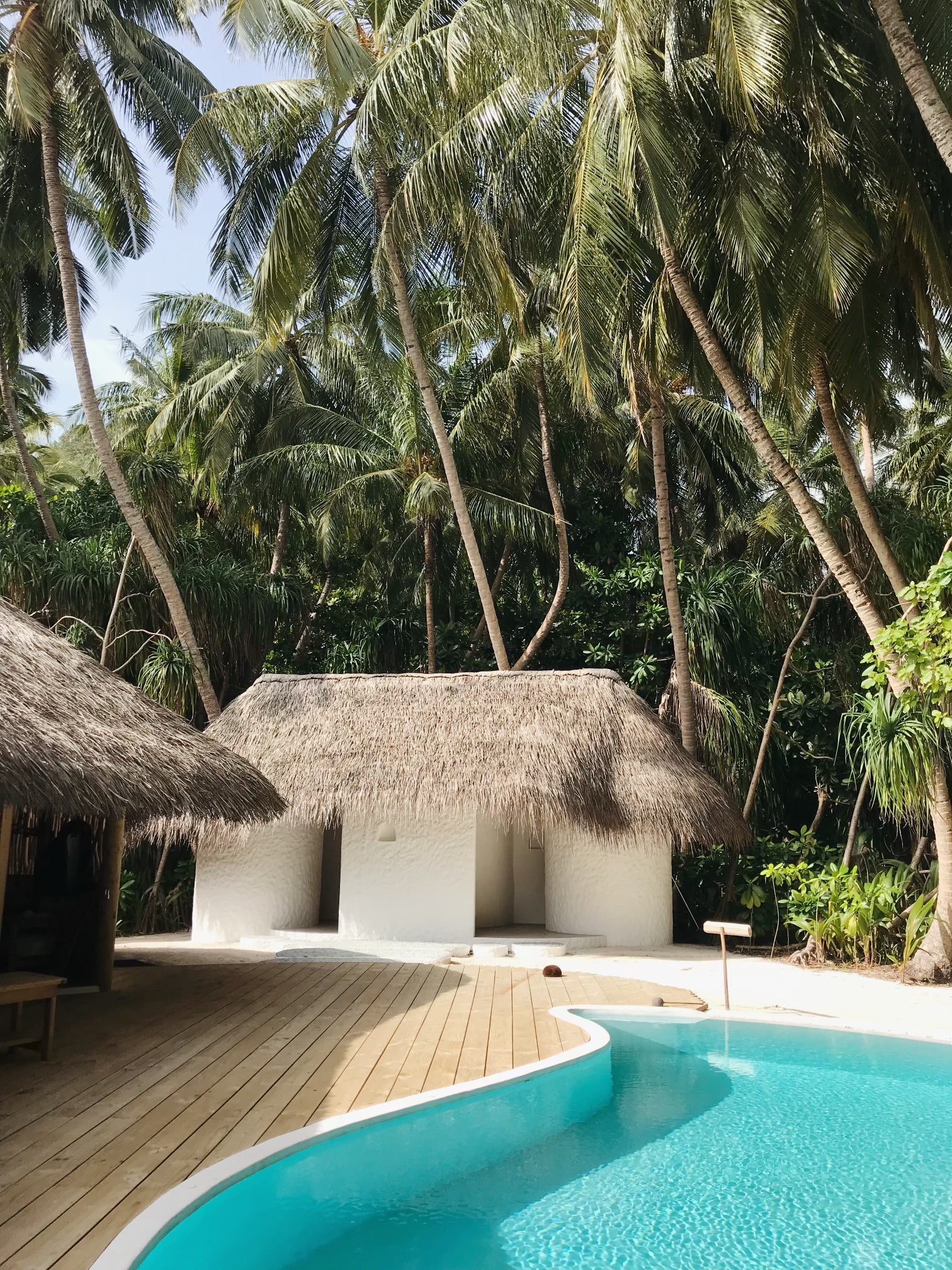 SONEVA FUSHI - MALDIVES
Escape to Soneva Fushi, nestled in the Baa Atoll in the Maldives. This iconic barefoot luxury resort offers an experience like no other.
DISCOVER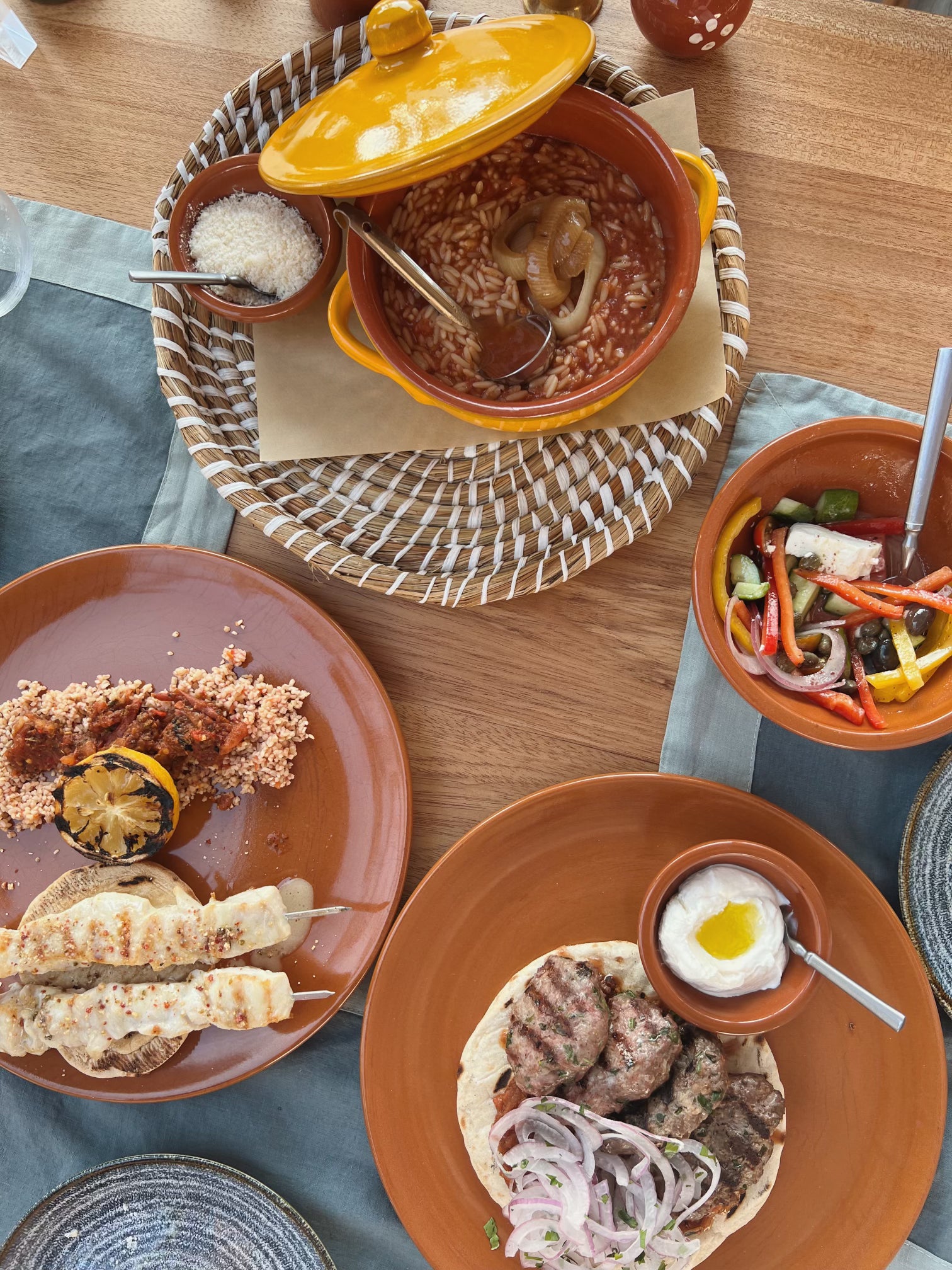 CRETAN MALIA PARK - CRETE, GREECE
Nestled amidst lush gardens and overlooking the sparkling waters of the Mediterranean Sea. Cretan Malia Park boasts stylish design for a tranquil retreat on the Greek island of Crete.
DISCOVER